Anti-Snore Respirator Nose Clip
A Perfect Night's Sleep is Here

While you lay your head down to rest. After a busy, bustling day. The only thing you can think of - as you gently caress the soft pillow - is how much sleep you're going to get. And is it enough to start a hectic new day tomorrow?
Drifting slowly to sleep. You try not to think too much. But as soon as you hit that sweet REM period, you snore yourself awake to see the grinning face of your partner staring back.
The good news? Separate bedrooms are not the only answer!
Now you can spare your partner the sleepless nights and the daunting task of hearing you saw logs all night long. The new anti-snoring nose clip is a godsend. It's extremely small and barely noticeable. So, there's no adjustment period. It's made of soft silicon and therapeutic magnets. It gently opens your airways and keeps you comfortable, snore-free throughout the night.

How It Works
It features two magnets, which by increasing the airflow through your nasal passage, reduces snoring, and improves sleep quality.
It will stop the snoring effectively without any side effects, promising your loved one a sweet dream.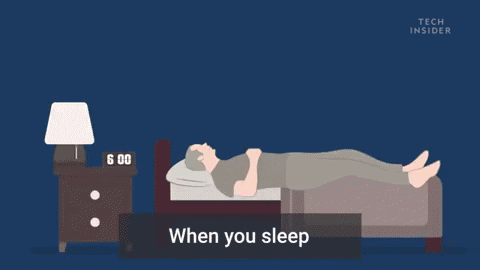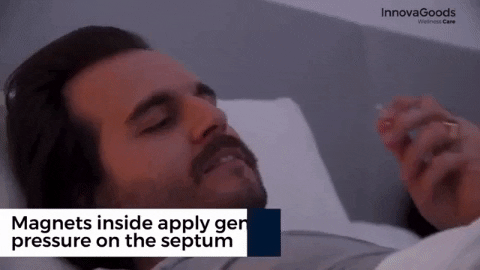 Instant Snoring Relief
Effective anti-snoring device: It allows your tongue to remain in its normal position opening the nasal cavity when you breathe while asleep. The magnets inside the nose clip keep the nasal passages open, preventing you from snoring.
Comfortable: Unlike bulky anti-snoring devices which rather close your airways. This clever gadget is small and soft, with a clip-on design. You won't even notice it after a few hours of use.
Safe and harmless: Made from environmentally friendly, food-grade materials. This anti-snoring nose clip is completely harmless to your skin and body in general.
Reusable: You can be sure you're getting value for your money. It can be reused as many times as you like. Simply hand wash it before each use.
Easy to use: just clip it on to widen your nostrils. It reduces breathing resistance in the nose so that air can flow freely into your lungs. Once your body registers this, it automatically switches to nasal breathing.

What Our Customers Say
The nose clip is very small, and you don't really notice it when you have it in place. I find it quite comfortable - in fact, many mornings, when I wake up, I forget that I put it on the night before. It's easily washable in the bathroom sink. I sleep much better now, and my boyfriend is so grateful that he doesn't have to listen to me snore all night long!
- Katie Burnett - Pierce Shores, Florida
At first, I thought it wouldn't be comfortable, but after that first night, I didn't feel it at all. My snoring went down a lot, my husband said it was barely audible. I made him try one and his snoring almost disappeared. I slept a lot better too, like a deep sleep that I needed for a while.
- Lydia Flores - Houston, Texas
I certainly had reservations about this product. How can a nose clip help me stop snoring? Well, my reservations have been lifted. I've been using it for about 3 weeks now, and what a difference it makes. My wife says it's a huge improvement. I rarely snore now.
- Jerry M. Anderson - Dalles, Oregon
ORDER TODAY
AND GET A SNORE-FREE NIGHT'S SLEEP